COURT & TRACK AVAILABILITY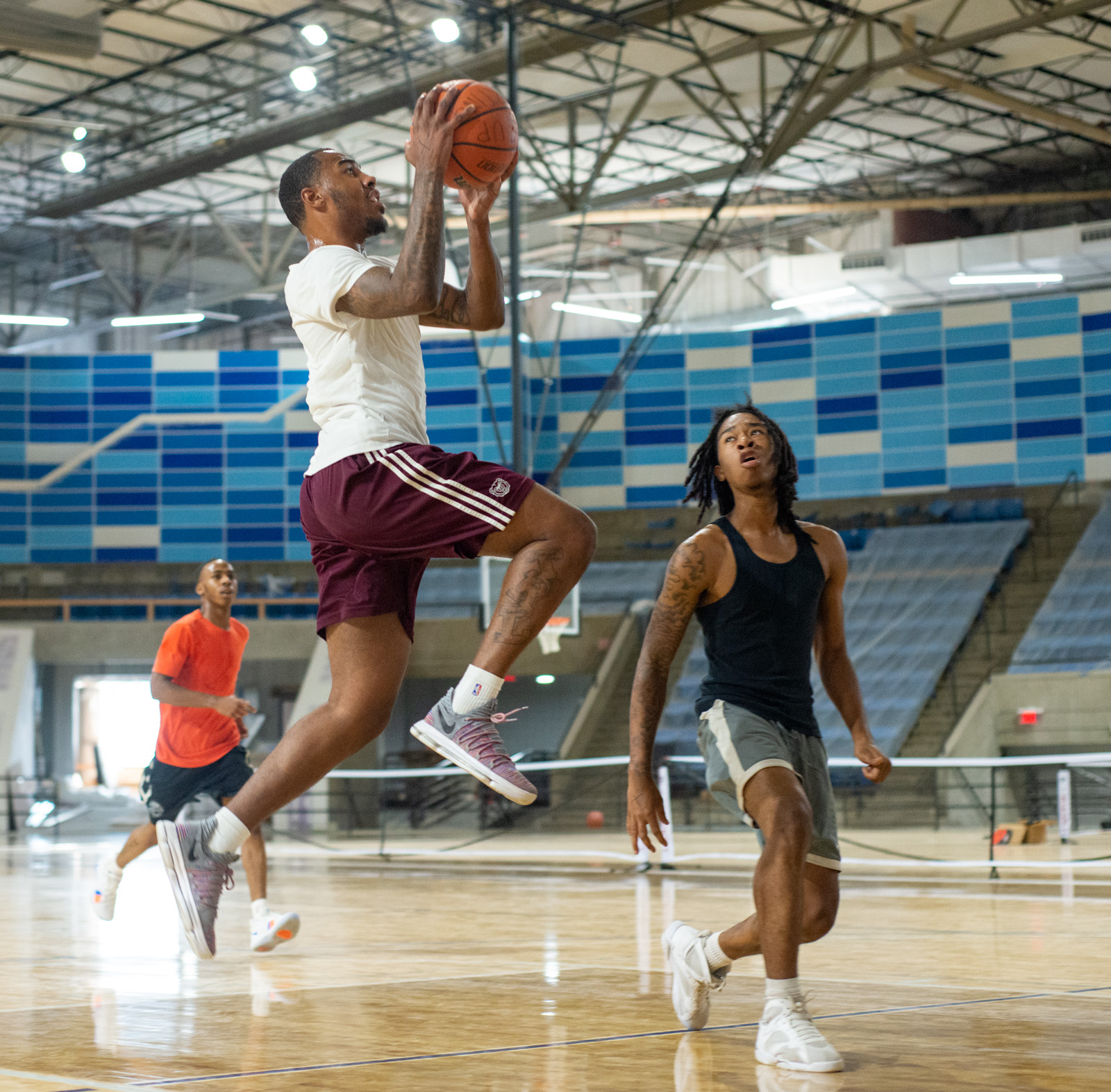 COURT ACCESS
COURTS ARE CURRENTLY NOT AVAILABLE FOR OPEN PLAY
Due to current restrictions and mandates in place for Kanas City, MO, Open Play is not available. Courts are currently accessible based on facility activity to our Members, those who purchase a Day Pass, and by reservations.
Courts can be reserved for Pickleball, Basketball, and Volleyball. Reserve a court by contacting our Sales Department.
Prior to coming to the arena, call (816) 505-0404 for availability. Current policies can be found here.
COURT & TRACK AVAILABILITY
The schedule is subject to change throughout the week.
| | Monday | Tuesday | Wednesday | Thursday | Friday | Saturday | Sunday |
| --- | --- | --- | --- | --- | --- | --- | --- |
| 7:00 am | | | | | | | |
| 8:00 am | | | | | | | |
| 9:00 am | | | | | | | |
| 10:00 am | | | | | | | |
| 11:00 am | | | | | | | |
| 12:00 pm | | | | | | | |
| 1:00 pm | | | | | | | |
| 2:00 pm | | | | | | | |
| 3:00 pm | | | | | | | |
| 4:00 pm | | | | | | | |
| 5:00 pm | | | | | | | |
| 6:00 pm | | | | | | | |
| 7:00 pm | | | | | | | |
| 8:00 pm | | | | | | | |
| 9:00 pm | | | | | | | |
| | Monday | Tuesday | Wednesday | Thursday | Friday | Saturday | Sunday |
| --- | --- | --- | --- | --- | --- | --- | --- |
| 7:00 am | | | | | | | |
| 8:00 am | | | | | | | |
| 9:00 am | | | | | | | |
| 10:00 am | | | | | | | |
| 11:00 am | | | | | | | |
| 12:00 pm | | | | | | | |
| 1:00 pm | | | | | | | |
| 2:00 pm | | | | | | | |
| 3:00 pm | | | | | | | |
| 4:00 pm | | | | | | | |
| 5:00 pm | | | | | | | |
| 6:00 pm | | | | | | | |
| 7:00 pm | | | | | | | |
| 8:00 pm | | | | | | | |
| 9:00 pm | | | | | | | |
| | Monday | Tuesday | Wednesday | Thursday | Friday | Saturday | Sunday |
| --- | --- | --- | --- | --- | --- | --- | --- |
| 7:00 am | | | | | | | |
| 8:00 am | | | | | | | |
| 9:00 am | | | | | | | |
| 10:00 am | | | | | | | |
| 11:00 am | | | | | | | |
| 12:00 pm | | | | | | | |
| 1:00 pm | | | | | | | |
| 2:00 pm | | | | | | | |
| 3:00 pm | | | | | | | |
| 4:00 pm | | | | | | | |
| 5:00 pm | | | | | | | |
| 6:00 pm | | | | | | | |
| 7:00 pm | | | | | | | |
| 8:00 pm | | | | | | | |
| 9:00 pm | | | | | | | |
| | Monday | Tuesday | Wednesday | Thursday | Friday | Saturday | Sunday |
| --- | --- | --- | --- | --- | --- | --- | --- |
| 7:00 am | | | | | | | |
| 8:00 am | | | | | | | |
| 9:00 am | | | | | | | |
| 10:00 am | | | | | | | |
| 11:00 am | | | | | | | |
| 12:00 pm | | | | | | | |
| 1:00 pm | | | | | | | |
| 2:00 pm | | | | | | | |
| 3:00 pm | | | | | | | |
| 4:00 pm | | | | | | | |
| 5:00 pm | | | | | | | |
| 6:00 pm | | | | | | | |
| 7:00 pm | | | | | | | |
| 8:00 pm | | | | | | | |
| 9:00 pm | | | | | | | |
Monday
Tuesday
Wednesday
Thursday
Friday
Saturday
Sunday
7:00 am
8:00 am
9:00 am
10:00 am
11:00 am
12:00 pm
1:00 pm
2:00 pm
3:00 pm
4:00 pm
5:00 pm
6:00 pm
7:00 pm
8:00 pm
9:00 pm
Monday
Tuesday
Wednesday
Thursday
Friday
Saturday
Sunday
7:00 am
8:00 am
9:00 am
10:00 am
11:00 am
12:00 pm
1:00 pm
2:00 pm
3:00 pm
4:00 pm
5:00 pm
6:00 pm
7:00 pm
8:00 pm
9:00 pm