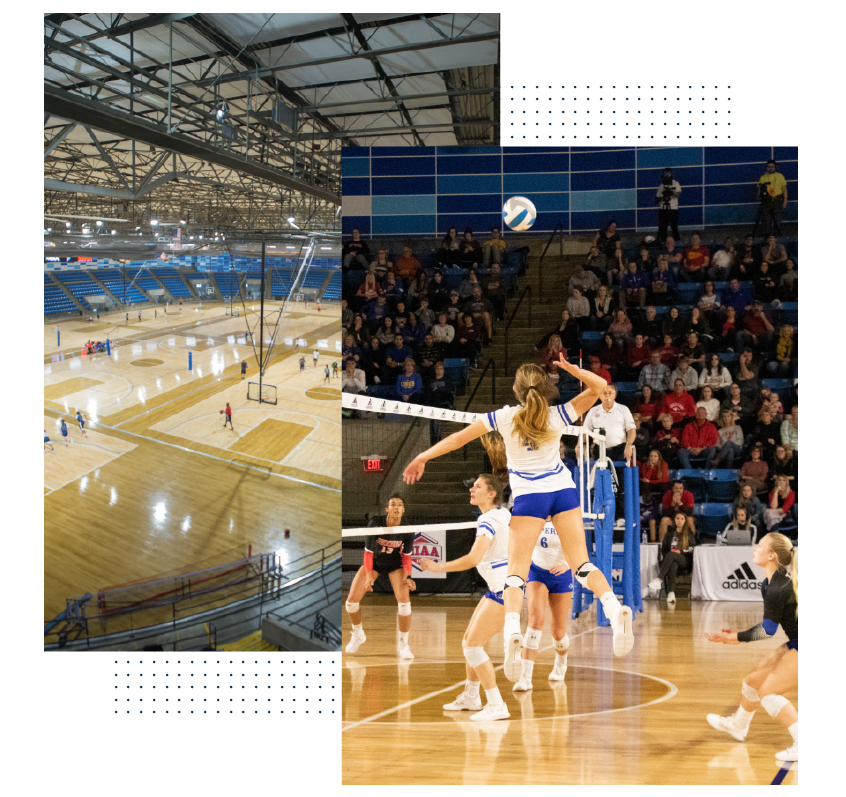 The Lower Level features 4 hardwood courts lined for volleyball, futsal, Collegiate & NBA basketball.
The Upper Level features 8 hardwood courts lined for volleyball, 24 pickleball courts, High School & Collegiate basketball.
Open Play Courts are generally available from 6am–6pm daily. Courts are on a first-come, first-served basis. Please check our calendar or call us for court availability. Rent a court below to guarantee your spot.
*Indoor Volleyball is available upon request as our event coordinators need time to set up the nets. If you come for Open Play Volleyball, let our coordinators know when you arrive and we will set up a net if available.
COURT RENTALS
Courts can be reserved for $55 an hour (plus tax).