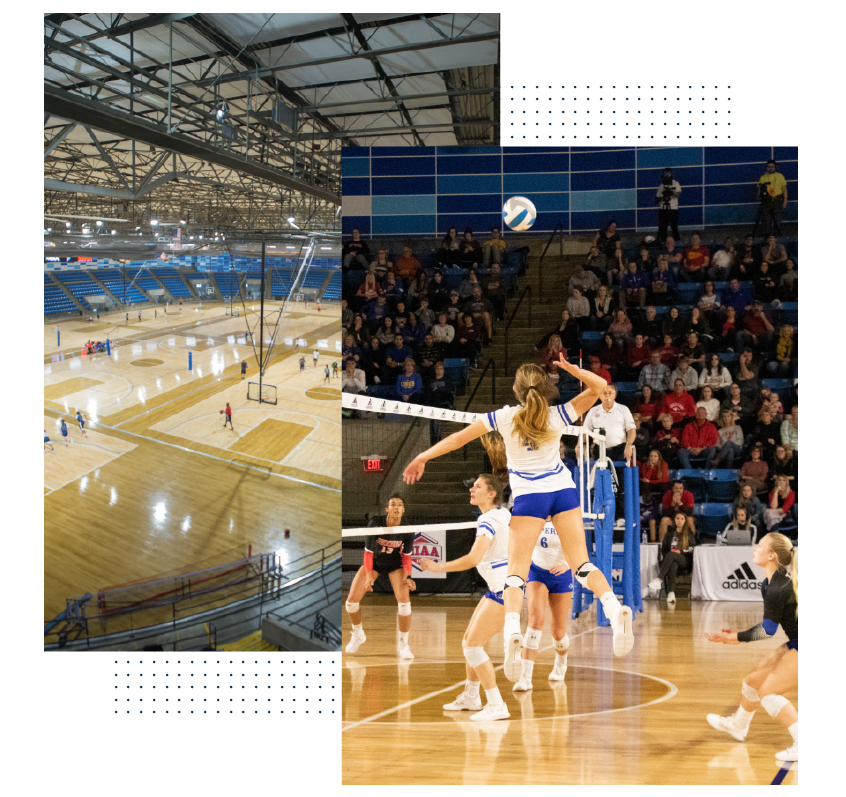 The Lower Level features 4 hardwood courts lined for volleyball, futsal, Collegiate & NBA basketball.
The Upper Level features 8 hardwood courts lined for volleyball, 24 pickleball courts, High School & Collegiate basketball.
Open Play Courts are currently not available. Courts are open to our Members based on availability. Our Pickleball, Volleyball, and Basketball courts are now available for reservation. Some limitations are as follows:
1. Contact our Sales Department for rentals and reservations
2. Courts need to be reserved at least 24 hours in advance
3. Cannot reserve more than a week in advance
4. Maximum of 15 people allowed on court per rental.
COURT RENTALS
Courts can be reserved for $70 an hour (plus tax).