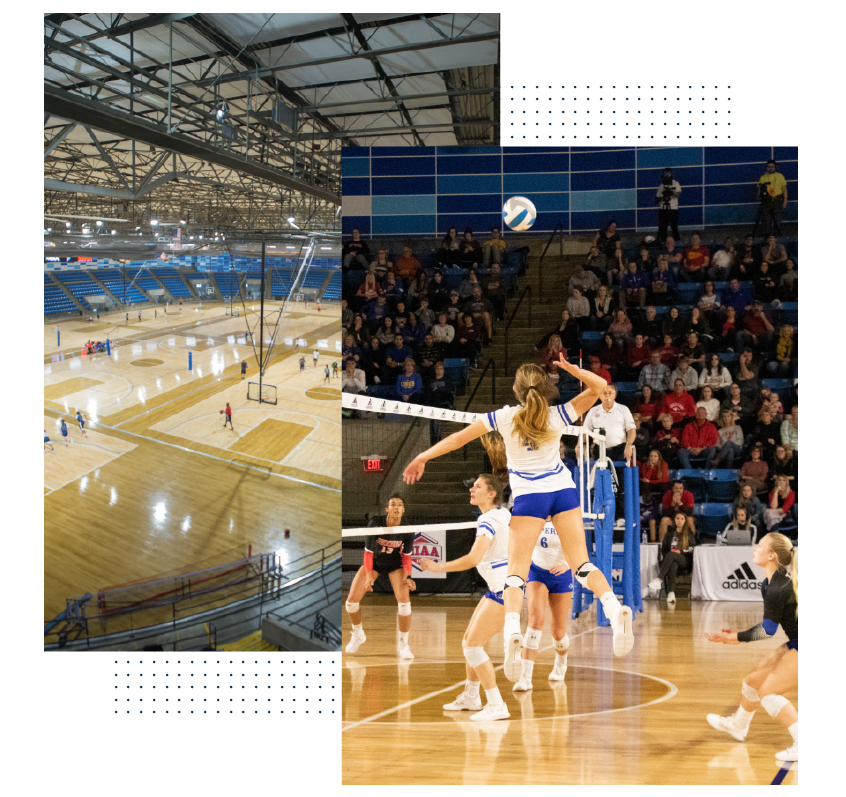 The Lower Level features 4 hardwood courts lined for volleyball, futsal, Collegiate & NBA basketball.
The Upper Level features 8 hardwood courts lined for volleyball, 24 pickleball courts, High School & Collegiate basketball.
Courts are open to our Members and people who purchase a Day Pass based on Arena activity. Please check our calendar or call us for court availability. Rent a court below to guarantee your spot.  Our Pickleball, Volleyball, and Basketball courts are available for reservation. Some limitations are as follows:
1. Contact our Sales Department for regular occuring rentals and reservations
2. Courts need to be reserved at least 12 hours in advance
3. Cannot reserve more than a week in advance
4. Maximum of 15 people allowed on court per rental.
COURT RENTALS
Courts can be reserved for $70 an hour (plus tax).