KAHPERD CONFERENCE
June 23
@
8:00 am
–
June 24
@
5:00 pm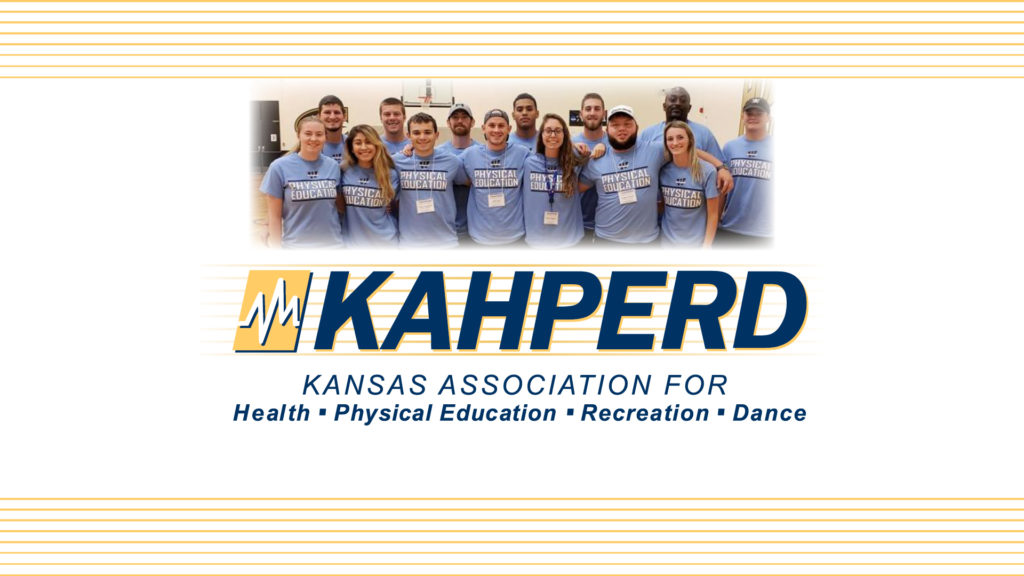 Kansas Association for Health, Physical Education, Recreation & Dance
KAHPERD Convention 2022
KAHPERD Convention 2022
The 2022 KAHPERD (In-Person) convention will be held June 23-24 at the HyVee Arena in Kansas City, MO. The KAHPERD Board is very excited to partner with HyVee and their leadership. The KAHPERD Board has created a memorable and productive convention for you.
It's that time to register for the 2022 KAHPERD Convention. The doors will open at noon and the Opening Session will begin at 1:00 pm on Thursday, June 23rd through 5 pm. followed by fun activities for the whole family. We will have a Predict Your Time Fun Run and a Tailgate Extravaganza where we will honor our Award winners from 2020 and 2021. Bring the kids to meet KC Wolf, play games and get a bite to eat from one of the arena vendors. We will start again at 8:00 am on Friday, June 24th until 4:00 pm and will finish off the convention with an opportunity to watch a KC Royals game together at Kauffman Stadium.
Click on the link to get registered:: Convention Registration
College Credit
KAHPERD 2022 Convention has partnered with MidAmerica Nazarene University (MNU) to provide convention attendees with graduate-level continuing education.
Cost: $90 for 1 Graduate-level Continuing Education Credit
Three Requirements for 1 credit:
1. Attend 2022 KAHPERD Convention,
2.  Register for Graduate-level Continuing Education Credit with MNU, https://us-elevate.elluciancloud.com/app/mnu/f?p=PV_ONLINE_REG:101:::::APP_COURSE_INSTANCE:71235300)
3.  Submit a completed STAR assignment, part one only.  https://docs.google.com/document/d/130B_51k_HKFsyBPzYd4_xzOk_OdEwojU/edit?usp=sharing&ouid=111824102672615809860&rtpof=true&sd=true
MNU Registration is open NOW until July 1, 2022, the STAR assignment is due on July 1, 2022.
Convention Area Attraction Discounts
The Negro Leagues Baseball Museum:
The Negro Leagues Baseball Museum will offer discounted rates for those who want to visit the museum while in Kansas City for the 2022 Convention. The regular rate is $15.00, reduced admission rate is $8.00 and also offer a 20% discount in their gift shop.