2022 TWELVE COURTS OF CHRISTMAS – OFFICIAL SCHEDULE/SCORES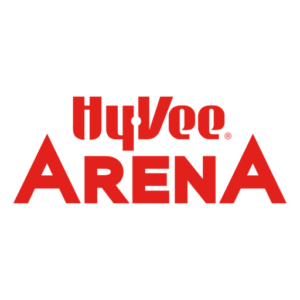 Friday, December 16 – SCORES
St.Pius Girls over Grand View Christian 46-34
Park Hill South Girls over Lee's Summit West 68-34
Grand View Christian Boys over Southern Missouri RUSH 72-49
(New record set by Frank Chiodo by scoring 10 – 3 point baskets and total points scored – 34)
Hogan Prep Boys over St. Pius 44-39
Saturday, December 17 – SCORES
Green City Girls over Stanberry 40-23
Blue Valley West Girls over Capital City 48-39
Oakville Girls over Savannah 44-16
Southern Missouri RUSH over Kansas City East Boys 58-37
Parkway South Boys over Oakville 53-47
Green City Boys over Stanberry 75-47
Grand View Christian Boys over Jefferson City Helias 66-55
Hogan Prep Boys over Capital City 53-27
Rock Port Girls over Drexel 49-46
Tipton Girls over Platte Valley 60-52
Jefferson City Helias over Bishop Miege Girls 63-62
Olathe North Girls over Des Moines North 35-31
Platte Valley Boys over Tipton 53-42
Drexel Boys over Rock Port 61-54
Oak Park Girls over Paseo 62-26
Monday, December 19 –
Pembroke Hill GIrls over St. Joseph Lafayette 54-51
St. Joseph LeBlond Boys over Excelsior Springs 60-40
Smithville Boys over Platte County 61-48
Neosho Girls over William Chrisman 44-41
University Academy over Lathrop Girls 53-38
Platte County Girls over Smithville 45-34
Plattsburg Girls over Kauffman 55-34
Owasso Boys over William Chrisman 62-32
Lathrop Boys defeat University Academy 53-38
Hyde Park Boys over Savannah 80-24
North Platte Girls over Nodaway Valley 64-51
Plattsburg Boys over Lincoln Prep 73-48
Riverside Girls over Hiawatha 56-48
Nodaway Valley Boys defeat North Platte 53-30
Riverside Boys over Hiawatha 35-34
Blue Valley Northwest Boys down KC KIPP Legacvy 70-26
Summit Christian Boys over KC Southeast 78-77
Tuesday, December 20 –
Northland Christian Boys over Cristo Rey 45-20
Wellington Napoleon Girls over Cole Camp 41-22
Braymer Girls over Golden City 62-45
Excelsior Springs Boys defeat Paseo 64-39
Forsyth Boys over Kauffman Academy 58-55
Cole Camp Boys over Wellington Napoleon 42-26
Golden City Boys over Braymer 40-32
Van Buren Boys over Liberty 71-60
Lawrence Girls defeat Excelsior Springs 62-26
Grain Valley Girls over Maryville 66-43
Liberty Girls over Omaha Westside 43-35
Bellevue West Girls defeat Liberty North 46-45
Bellevue West Boys over Park Hill 77-53
Maryville Boys beat Grain Valley in Overtime – 61-58
North Andrew Girls over Dora 45-33
Omaha Westside over Owassa 54-42
Abraham Lincoln of Council Bluffs over Raymore-Peculiar 62-57
West Platte Girls over Summit Christian Academy 43-22
North Andrew Boys over Lexington 52-43
St. Joseph Benton Girls defeat Olathe North 50-38
Bishop Miege Boys down Grandview 52-42
Wednesday, December 21 –
Golden City Girls over Albany 50-19
Fort Osage Girls over Odessa 65-47
Forsyth Boys over KC KIPP 59-37
KC KIPP Girls over KC Northeast 66-10
Fort Osage Boys over Odessa 69-59
Albany Boys over Golden City 47-42
Truman Girls over Lincoln College Prep 95-54
Van Buren Boys over Carthage 47-45
Belton Boys over Smithville 84-68
Thursday, December 22 –
Due to the pending change in weather, Twelve Courts of Christmas has cancelled all games for Thursday, December 22. We regret to cancel games but with the number of cancellations received, we feel it is necessary to cancel all games for Thursday for the safety of kids, coaches and fans.
Nine games are scheduled for today and after today, we return to action on Dec 28-29-30 at Hy-Vee Arena.
Thank you for your cooperation
Wednesday, December 28 – 
Warrenburg Girls over East Newton 52-32
Lafayette County Boys defeat Montgomery County 64-45
Smithville Girls over Warrenton 49-44
St. Michael the Archangel Girls over Lafayette County 77-24
St. Joseph Central Boys take down Warrenton 54-48
Thursday, December 29 –
St. Joseph Christian Girls over Higbee 49-33
Meadville Girls over Winston 91-21
Higbee Boys over St. Joseph Christian 81-55
Winston Boys over Meadville 41-40
Webb City Boys over Kirksville 60-47
St. Joseph Benton Boys over Knob Noster 64-29
Warrenton Girls over Kirksville 54-53
Moore Oklahoma Boys defeat Raytown South 73-34
Warrenton Girls over Carrollton 66-39
Columbia Rock Bridge Boys over Kauffman 63-44
Stover Girls defeat Knob Noster 60-34
Friday, December 30 –
 University Academy girls over Kansas City Center 58-43
Penney Boys over Hardin-Central 50-27
University Academy Boys over Northland Christian 51-28
Hardin-Central Girls over Penney 42-30
Kirksville Boys defeat Hogan Prep 58-37
Knob Noster Boys over Liberal 66-56
Notre Dame deSion Girls take down Kirksville 50-38
Oak Grove Boys defeat Sacred Heart 36-35
Sacred Heart Girls over Oak Grove 41-23
Knob Noster Girls defeat Liberal 41-24
Mid-Bucnanan Boys over East Atchison 62-35
Nevada Girls over St. Michael the Archangel 68-57
Moore Boys over St. Joseph Central 59-48
East Atchison Girls over Mid-Buchanan 34-28
THANKS FOR ALL OF THE ATHLETES, COACHES AND FANS FOR MAKING 2022 A GREAT EVENT. PLANS ALREADY IN THE MAKING FOR A BIGGER AND BETTER 2023 WITH MORE TEAMS, MORE SCHOOLS AND MORE STATES….HY-VEE ARENA WILL BE THE PLACE TO BE IN 2023!